Last year I met a new entrepreneur who was so inspired after reading the book App Empire that she immediately hired a developer to build an app based on (in her mind) a multi-million dollar idea. She quit her job, incorporated a company, and devoted 6 months to refining the app, ensuring the layout and colors were perfect, the bugs in the code worked out, and that it would work across various device screen sizes. It was now perfect. Total cost of development to that point? $68,000. Now for her next step: talk to some customers to see if they wanted to buy it!*
… our budding entrepreneur had now spent $97,000 …
She talked to some target prospects and, because each one had different suggestions on how the app could be improved, she went back to the developer to implement the changes. Fast forward another 6 months, with multiple iterations of app improvements later, and our budding entrepreneur had now spent $97,000 building an app that not a single person has purchased!
This wasn't an isolated incident for me. In the last year I've met numerous people who have invested tens of thousands of dollars building apps, websites, software, tools, and toys all based on (in their minds) multi-million dollar ideas that have yet to produce a meaningful stream of sales. (The highlight was meeting a guy who spent over $184,000 building a new fangled advertising sign with, yes, you guessed it, not a single sale in sight.)
So, what went wrong? They didn't test their concepts with their potential customers with inexpensive prototypes BEFORE they built the product.
Take a lesson from IDEO
I was recently in New York attending the sold out 99U conference on idea execution where a workshop was conducted by the legendary industrial design firm IDEO. One of the stories they told us was when they were approached by the Sesame Workshop, the creators of Sesame Street, to help them design mobile apps based on their characters. An early idea was to create a toilet training app for toddlers. As any parent can tell you, toilet training can be a very arduous and exasperating time for both parent and child alike, and because of this everyone thought there was a potential market. But, unlike my app entrepreneur above, not a single line of code was written to test whether the idea would fly! What did they do instead? Sketches. Lots of sketches of Sesame Street character Elmo in numerous story board scenes as it would be offered in the future app.
… Talk to Elmo.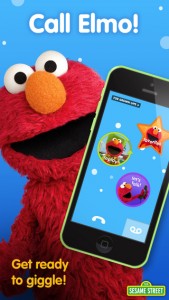 IDEO sketched each scene and laid it out exactly as it would appear on the iPhone, adding all of the requisite best ideas in gamification like point scores, badges, and leader boards. But when the story board sketches were shown to toddlers they were very disinterested in those distractions. However, the one thing they pushed incessantly was a button icon that said "Talk to Elmo."
This was a moment of strategic insight into what the toddlers REALLY wanted, all for the price of some drawings and interactive demonstrations. The new idea now became the app Elmo Calls, which parents can use to summon Elmo through video, audio, and voice mail to talk to their children on everything from bedtime, and exercise, to visiting the doctor, going to the potty and learning the alphabet! To date, kids have made tens of millions of calls to Elmo, and parents have had much easier bedtime routines as a result.
Got a new billion dollar idea? Here are some easy ways to test the concept, BEFORE you build it:
Just like IDEO, sketch the idea out and show it to your customers to gauge what they think.
Build a prototype on a 3D printer (or cardboard, plywood, papier-mâché), and show it to your customers to gauge what they think.
Create a video of the idea in action and show it to your customers to gauge what they think.
The key takeaway from all of the above? SHOW the idea to your customers to gauge their feedback BEFORE you build anything! It may give you that key strategic insight to build the next great GoPro, DropBox, or SnapChat with the MOST DESIRED features for an absolute fraction of the cost!
Kurian Mathew Tharakan is the founder of sales and marketing strategy firm StrategyPeak Sales & Marketing Advisors, and a 27 year veteran of the sales and marketing industry. He has consulted for companies in numerous sectors, including Manufacturing, Distribution, High Technology, Software, Non-Profit, and the Life Sciences. In addition to his consulting practice, he is also an Executive in Residence at two business accelerators, NABI and TEC Edmonton, where he assists clients with their go to market strategies. Prior to StrategyPeak, Mr. Tharakan was vice-president sales & marketing for an enterprise class software firm where his team achieved notable wins with several members of the US Fortune 500. Previous to his software experience, Mr. Tharakan directed the sales and marketing programs for the Alberta practice of an international professional services firm.
Kurian Mathew Tharakan
Direct: 780 237-1572
Email: kurian@strategypeak.com